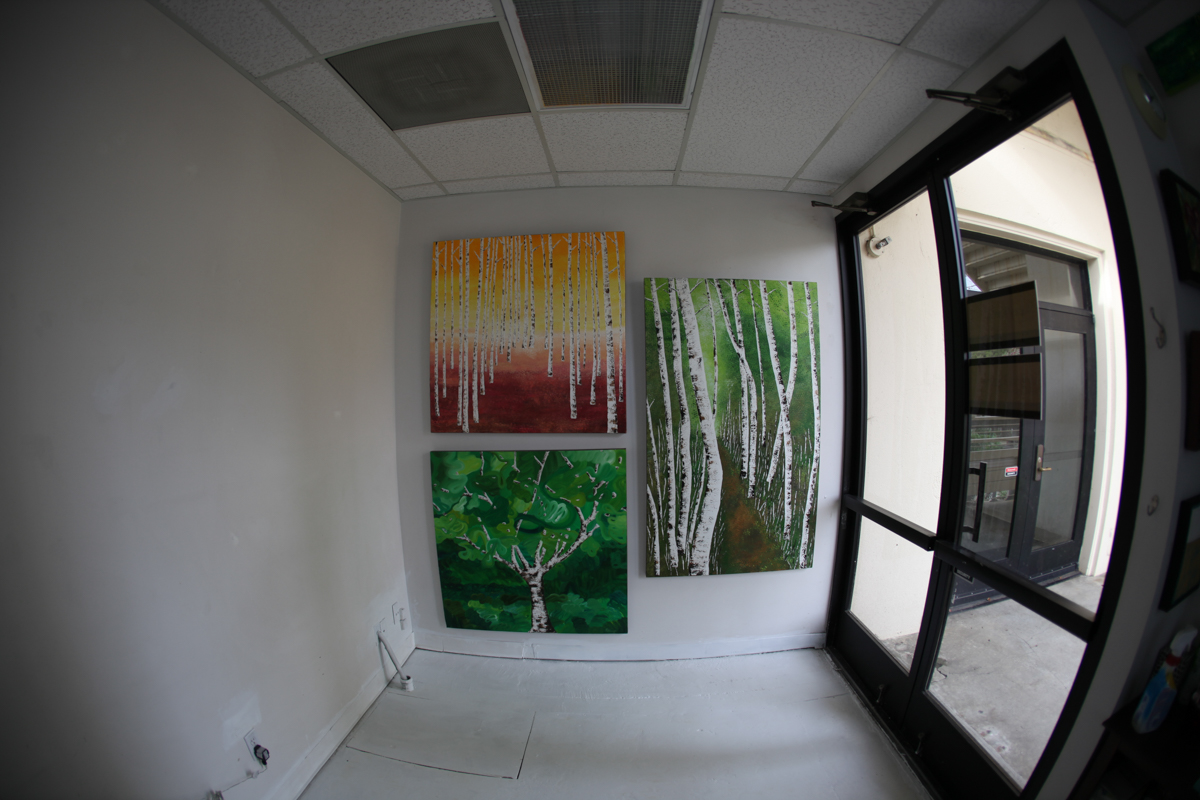 A few weeks ago I got a text message from my studio mate. The picture was of my studio ceiling on the floor. The ceiling had caved in at the front gallery area of my studio. I ran over that day to find a good portion of my paintings soaking wet and covered in ceiling debris. I dried them as much as I could and put the heater on them. The ceiling was still leaking at the time, but the maintenance guy assured me he was on it and would fix the roof. After a week the roof was fixed and went back into the studio to clean up. It was a mess. And what I realized was that the water had caused an outbreak of mold under my rug and couch. I ended up tossing the rug and spraying bleach on everything.
This was actually a blessing because I am now painting the floors and walls of the studio. Something I've wanted to do for awhile. But, the little rain disaster has put a hitch in my creative flow and I haven't been able to paint for a few weeks now.
Ready to get back into it..